Download our FREE Employers' Guide by filling out the Form on this page.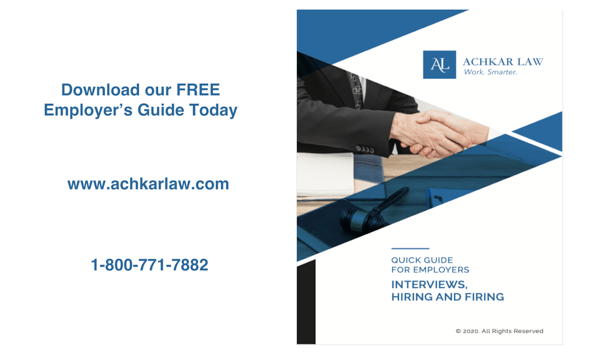 It includes tips for businesses on:
1. Increasing retention rate of employees
2. Interview tips to avoid Human Rights issues
3. Damages under the Human Rights Code and the Human Rights Act
4. How to conduct proper interviews
5. Best practices for hiring
6. Calculation of Termination Pay
**The guide is not meant to replace the guidance of a lawyer and should not be used without consulting a lawyer.
---
ACHKAR LAW (full website here: www.achkarlaw.com) is a team of skilled, talented, and strategic litigators advising on labour, employment, Human Rights, and commercial disputes.
We pride ourselves on providing clear and practical advice to help our clients navigate legal disputes.
The experience we have garnered over the years extends to various industries and at different stages of our clients' growth. Whether tailored legal services, or automated legal solutions for your business, we find and implement solutions.
If you are looking for help with employment advice beyond this guide, call (800) 771-7882, visit our Contact us page here, or email help@achkarlaw.com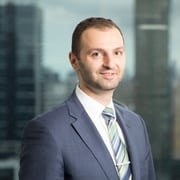 Christopher Achkar – Principal Lawyer
We combine our expanding legal knowledge,
skills, and talent – with a thorough understanding
of our clients' business – so we can be the
trusted business and legal partners to our clients.
*The material downloaded should not be used without consulting a lawyer and does not constitute legal advise. Always consult with a lawyer first. The material may also not be reproduced in any way without the prior written consent of Achkar Law, please contact info@achkarlaw.com for more information.